About Thakral IT Services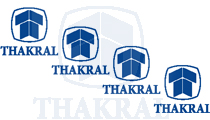 Thakral IT Services is part of the multi-national Thakral Group. We are a sector of the Thakral Gulf Group whom has been present in the UAE since 1992.
At Thakral IT Services, our primary emphasis is on helping our clients to support their business by delivering seamless support services and network solutions. We are an extension of your business and we are committed to providing services and solutions which deliver on your business strategy, we complement and help you achieve the maximum return from your investment.
Set up in 1999, with a small team of six, we have grown to a fully responsive team of over 30!
We believe in vested outsourcing and therefore operate on a partnership philosophy. The word partner implies that there are not two sides, rather, we work towards creating a culture where parties are working together to ensure their ultimate success. Only by working together can everyone succeed.
Outsourcing for us at Thakral IT Services, is building a relationship – not a short-term project.
Testimonials
"Thakral IT Services team has been maintaining our IT infrastructure since 2008...Over and above, their response to crisis situations in the past has given us the comfort to continue with their support services for over five years now..."
Hassam Shaikh
- IT Manager Middle East
Lucy Switchgear
"Thakral IT Services has a dedicated and committed team of professionals with expertise in their domains. Their exemplary skills have helped us execute the entire project successfully on time..."
Mohammed Khalifa
- IT Manager, Al Garhoud Private Hospital

A message from Mr. Sajeev Kumar - Head of IT Services
Dear Visitor,
Welcome to the World of Thakral! We appreciate your visit.
As a group, we have been in the customer care business for over 100 years, and have in place the best practices to give our customers greater value from their investments. Our quality intensive, innovative and cost effective IT infrastructure solutions have kept us in business all these years, and has also helped us to maintain a high customer retention ratio.

We have a dedicated team of professionals with expertise in: Infrastructure Management Services, Security and Networking, Data Protection and Recovery, Identity and Access Management, Microsoft Exchange Services and Telephony and Call Centre solutions.
If you seek any further assistance, please feel free to chat with one of our customer services representatives.