About Thakral Gulf FZE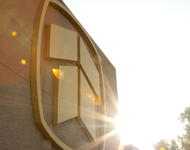 Thakral Gulf FZE is part of the multi-national Thakral Group. We have been present in the United Arab Emirates since 1992.
Thakral Gulf is part of the multi-national Thakral Group of companies which is headquartered in Singapore. Founded in 1905, The Thakral Group is one of the largest home-grown conglomerates in Singapore, with operations spanning thirty-five countries and employing more than 10,000 people worldwide. The Group offers a wide range of services across several business sectors, covering Supply Chain Management, Marketing and Brand Building, Electronic Manufacturing Services, Contract Manufacturing, State of the Art Technology products, Hotels and Real Estate, Business Consulting Services and Manpower Resourcing.